Our focus
The mission of Pinnacle Outdoors is to provide "growth adventures" for young men to develop into biblical manhood. We want to help you get away to...
Refuel your soul
Your busy. But, you also know the importance of slowing down to recharge. Our trips our designed on purpose to do this.
Challenge your limits
There is still something deep in the heart of a man that longs to be challenged. In fact it is essential to become all that we were created to be.
Focus your life
Challenge has to have context. Otherwise we just follow the "adrenaline junky" route. We design space for you to do this.
Connect with those that matter most
We are not meant to travel alone in this world. Every man must be sharpened by another. And every father longs to affirm and equip his son for life's battles.
About US
There is something in our soul that longs for wild places and adventure.
We believe that adventure is essential for the development of young men. This can come in many contexts. Coming from years of personal experience we have seen how students truly come alive in the mountains or at the top of a rock wall. Ultimately Pinnacle Outdoors is not simply about the thrill of the adventure but about sharpening young men into men of Christ. So, we have chosen to do that through an avenue that calls out to the adventurous heart of men.
Years of Experience

Our experience sets you up for YOUR GROWTH ADVENTURE in the best locations and opportunities.

100% trip satisfaction

We can tailor any trip to fit your interests and goals.

100% worry free

We take care of the details so you don't have to.

100% awesome

We want you to walk away awakened, equipped and focused on God's calling and purpose for your life.
Your Guides
Let us handle all the details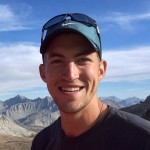 Garett Pearce
Founder & Director
Garett Pearce is an avid outdoorsmen and the founder of Pinnacle Outdoors. He is local Tulsan, graduating from Union High school in 2008 and OU in 2012 with a bachelor degree in Finance and Entrepreneurship. Garett has been on trips all over the country and helped Todd facilitate trips since college.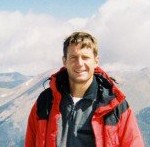 Todd Clifton
Co-Founder & Director of Adventure
Todd has always been drawn outdoors. He has been leading adventure trips for young men for over 19 years. He has a degree in Strategic Management from University of North Texas, worked as a facilitator/trainer for Benchmark Ministries and Learning Unlimited in Tulsa for 10 years, and a business owner for 18 years. He now has a business in health and nutrition but his real passion is helping the next generation to live their lives with significance for God.
Choose your Adventure
We have many "pre-designed" trips. Choose from one of these or let us know what your dreaming up!
Arkansas Weekend Getaway Trips
Trips include many options like:
Caving | Hiking | Rock climbing | Mountain-biking | & other adventures
See more details!
Adventure Tour 2017 Utah & Colorado
Trip Includes:
Backpacking | Canyoneering | Mountain biking | Peak climbing | And more!
More details here
Father/Son Adventure Trip - Estes Park
Trip includes:
Backpacking | White-water rafting | Optional Rock climbing or Long's Peak summit hike!
More details here
Get in touch
Please let us know ANY questions or comments you may have. We would love to here from you.